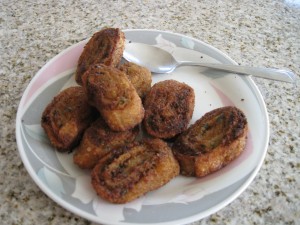 Ingredients
For Filling:
2 large potatoes
3 green chillies
Corriander leaves
½ teaspoon red chilli powder
1 teaspoon garam masala
¾ teaspoon amchur (dry mango) powder or 1 teaspoon lemon juice
Salt to taste
For dough:
1&1/2 cups Maida
Salt to taste
1 tablespoon Oil
Oil to fry
Bread Crumbs to coat
Preparation
1. Boil and mash the potatoes.
2. To the mashed potatoes add all the other ingredients for the filling.
3. Knead the ingredients for dough.
4. Divide the dough into 3 portions.
5. Roll out the dough like chappattis.
6. Place the filling on the rolled out dough; and spread it.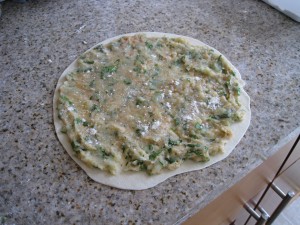 7. Roll the dough with the filling into a tube.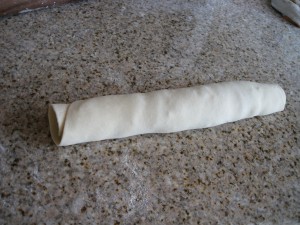 8. Wrap in cling wrap and place in freezer for 1 hour.
9. Remove the roll; cut into rounds, coat with bread crumbs and deep fry.
10. Serve with tomato ketchup or green chutney.